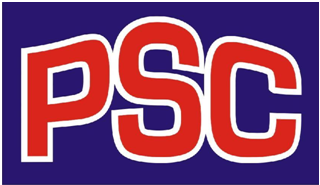 Last minute entries for PSC Summer Spectacular 2022 - 11th & 12th June at Darwen Leisure Centre
With Galas in short supply locally we are taking the opportunity to go to the PSC summer Spectacular on the 11th & 12th June at Darwen Leisure Centre
As we are late to the party we have a really quick turnaround on this one!!
Our internal deadline is 10am on Saturday 30th of April, any entries received after this time will not be processed. Entries are £6.50 per race.
Please check the consideration times as your swimmer needs a PB between the lower and upper time for the event!!
To enter please look at the programme and consideration times below & complete the entry form:
Please remember to pay US your entry fees plus a £2 admin fee to cover our costs. If you have any questions, please ask a poolside helper at training or email [email protected]
---
19 Apr 2022

Details for our trip to Stocksbridge PentaquaOnly a few days to go before we make the trip to Sheffield to attend the Stocksbridge Pentaqua Spring Meet @ Ponds Forge. Here is everything you need to know!

17 Apr 2022

National Championship Success @ Scottish NationalsArchie Lorimer, our lone Dolphin, made the trip up to Tollcross Leisure Centre in Glasgow for the Scottish Nationals over the Easter weekend and came back with GOLD!!

06 Apr 2022

Changes to TrainingDue to the Galas taking place on a two Saturdays late in April the following changes to training are required.