Details for our trip to Stocksbridge Pentaqua
19 Apr 2022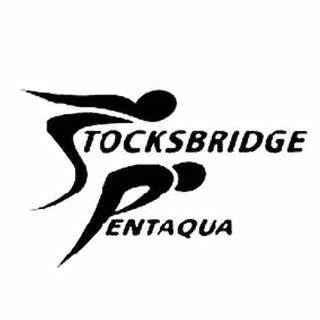 Stocksbridge Pentaqua - Saturday April 23rd 2022 @ Ponds Forge
Coach for the Day: Martha Smith
Team Marshals: Lee Scanlan, Becky Walmsley
The team is going to be seated in the stands as the organisers want to space swimmers out and keep poolside clear.
The swimmers should arrive at Ponds Forge with enough time prior to warm up to allow them to change. We will be meeting outside the main entrance at 7.40 to 7.45am prompt

Girls Warm Up is 8.00am

Boys Warm up is 8.25am

The first race starts at

8.50am

If swimmers are registered to take part but are not going to attend, or need to withdraw from the event please email

[email protected]

at the earliest opportunity. This is to allow us ample time to withdraw the swimmers.
As you enter the doors to the arena swimmers will be seated to the left and Parents and spectators to the right.
The cost of admission is £5 per person with under 9s free. Spectators are requested to have the correct fee where possible to avoid change swapping hands.
The diving pool will be used as a warm up and warm down pool and will be accessible for this purpose. Swimmers mis-using the pool will lead to the pool being withdrawn for all swimmers, and we will remove offending swimmers from the competition. Misuse includes diving and swimming to the bottom as this is extremely dangerous.
The Programme is at this link - Stocksbridge Spring Open Meet 2022 Programme.pdf
---
19 Apr 2022

Details for our trip to Stocksbridge PentaquaOnly a few days to go before we make the trip to Sheffield to attend the Stocksbridge Pentaqua Spring Meet @ Ponds Forge. Here is everything you need to know!

17 Apr 2022

National Championship Success @ Scottish NationalsArchie Lorimer, our lone Dolphin, made the trip up to Tollcross Leisure Centre in Glasgow for the Scottish Nationals over the Easter weekend and came back with GOLD!!

06 Apr 2022

Changes to TrainingDue to the Galas taking place on a two Saturdays late in April the following changes to training are required.