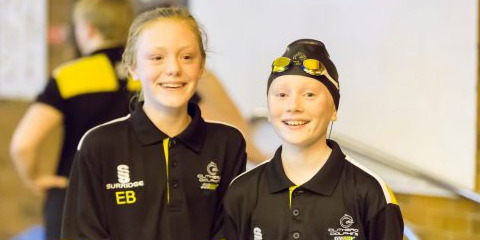 Join Clitheroe Dolphins

If your child is interested in progressing their swimming and perhaps trying competitive swimming, then Clitheroe Dolphins Swimming Club could be for you.

You are invited to attend a free trial session with a member of our poolside team where a coach will assess current abilities and recommend which group/squad training programme would be best suited to develop their swimming and ability.

If you would like to come to Clitheroe Dolphins from another club we can arrange for you to speak to one of the coaches to ensure a smooth transition maintaining your swimmers training programme.

19 Apr 2022

Details for our trip to Stocksbridge PentaquaOnly a few days to go before we make the trip to Sheffield to attend the Stocksbridge Pentaqua Spring Meet @ Ponds Forge. Here is everything you need to know!

17 Apr 2022

National Championship Success @ Scottish NationalsArchie Lorimer, our lone Dolphin, made the trip up to Tollcross Leisure Centre in Glasgow for the Scottish Nationals over the Easter weekend and came back with GOLD!!

06 Apr 2022

Changes to TrainingDue to the Galas taking place on a two Saturdays late in April the following changes to training are required.